ENTREPRENEURS: LOCAL FIRMS PROSPER IN NON-TRADITIONAL INDUSTRIES.
No Such Thing as Women's Work
Monday, April 21, 2014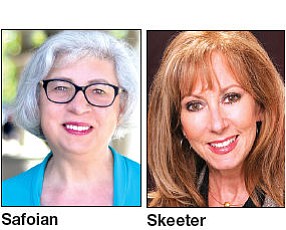 When Annie Safoian came to the United States in 1987, she had never seen a personal computer.
But within about a dozen years of settling in Los Angeles from Armenia, she had founded SADA Systems, an information technology firm in North Hollywood now focused on the growing industry of cloud computing...
Are you a current Member? Sign In