ADAM SINGER BUILT IPC INTO THE NATION'S LEADING HOSPITALIST COMPANY. NOW, HE'S FENDING OFF ALLEGATIONS THE FIRM OVERBILLED THE GOVERNMENT.
Making Rounds
Monday, February 10, 2014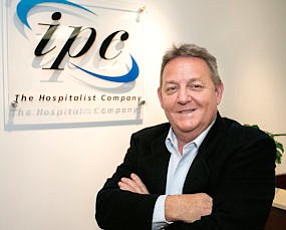 For 16 years, Adam Singer was a pulmonologist, or lung doctor, with an office in Burbank. Then in 1996, he read an article in the New England Journal of Medicine that mentioned a new word – "hospitalist," meaning a doctor who only cares for patients at institutions such as hospitals or nursing homes. Singer had been working as a hospitalist, but the article made him realize he wasn't alone...

Are you a current Member? Sign In