COMPANY BEHIND 'SHARKNADO' CULT HIT GETTING GRAPHIC NEXT.
Studio Scares Up Encore
Monday, February 10, 2014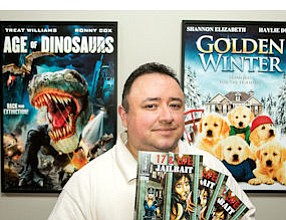 What can you possibly do after "Sharknado"?
Well, having conquered home entertainment with its campy feature about giant sharks that eat humans after being washed ashore, low-budget production house The Asylum is now getting into a new medium: graphic novels.
The Burbank studio has published "17 & Life: Jailbait," a comic book tie-in with its next film, set for release on DVD and video-on-demand this month...
Are you a current Member? Sign In