M&A: HARMAN PRESS IN NORTH HOLLYWOOD BUYS SUN VALLEY RIVAL.
The Fine Print Is Getting Smaller
Monday, February 24, 2014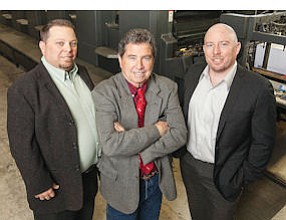 The shrinking commercial printing industry got a bit smaller this month following the acquisition of Fox Printing in Sun Valley by Harman Press.
The North Hollywood company is taking on Fox's clients and salespeople, but not its equipment or building, which will be sold separately...
Are you a current Member? Sign In