HEALTH CARE: FOR-PROFIT TARZANA AUTISM AGENCY BOOSTED BY SALES, CLINICAL STUDY.
Online Subscriptions Add to Center's Bottom Line
Monday, February 24, 2014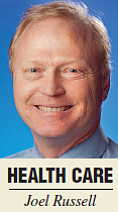 A new study claims the most comprehensive tool for assessing children who may have autism is an online screening tool developed by the Center for Autism and Related Disorders.
The for-profit center in Tarzana has sold subscriptions since 2011 for Skills: The Online Autism Solution, a website designed to help parents, behavioral health agencies and clinics, school districts and insurance companies...
Are you a current Member? Sign In