ADVOCACY GROUP ARGUES MINIMUM WAGE HIKE WILL HURT SMALL EMPLOYERS STILL RECOVERING FROM RECESSION.
The Small Business Squeeze
Monday, February 24, 2014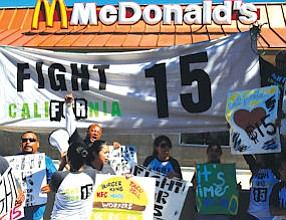 The general consensus is that the worst of the Great Recession is behind us, and now it is not a matter of whether we will recover – but how quickly.
The Valley's largest public companies are certainly hitting their stride again, as the Business Journal's top 50 local public companies saw stock prices increase at an average of 26 percent in 2013...
Are you a current Member? Sign In