MELROSE TRADING POST OPENING VALLEY OUTLET SATURDAYS AT TAFT.
Will Westside Flea Market Catch On?
Monday, February 24, 2014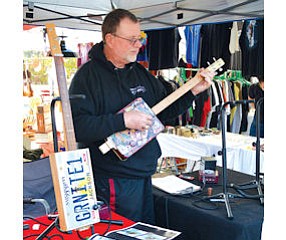 If your taste in musical instruments leans retro, a visit to the Melrose Trading Post could be in order.
There, one vendor has fashioned old cigar boxes into charming banjos and guitars...
Are you a current Member? Sign In