THE CREATOR OF THE 'CHICKENMAN' RADIO SPOOF IS STILL DOING VOICE WORK AT 80, WHILE HIS FAMOUS RADIO RANCH IN SHERMAN OAKS REMAINS A LEADING STUDIO.
Still Cluckin'
Monday, January 13, 2014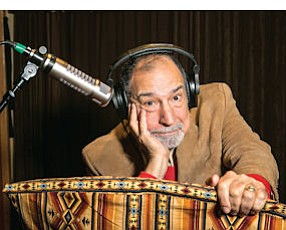 Anyone who has tuned in a radio in the last 50 years has likely heard the work of Dick Orkin. His commercials for The Gap, Time Magazine and Boston Market aired from coast to coast. The radio serial "Chickenman," a spoof on crime-fighting superheroes he created in the mid-1960s for then-Chicago superstation WCFL-AM remains in syndication and available for downloads through iTunes...

Are you a current Member? Sign In