WARNER BROS. CASTS NEW ARCHIVIST TO CARE FOR PROPS, WARDROBE.
Taking Role In Hollywood History
Monday, January 13, 2014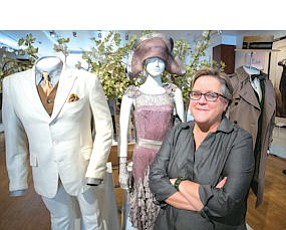 When the cameras stop rolling and the sets are broken down on a feature film or television show, all those costumes and props have to go somewhere
At Warner Bros. Studios that somewhere is the corporate archive, a 128,000-square-foot facility in Sun Valley housing the physical part of the company's history....
Are you a current Member? Sign In