THE WARNER CENTER 2035 SPECIFIC PLAN HAS FLEXIBLE BUILDING-HEIGHT REGULATIONS AND STREAMLINED ENTITLEMENTS, BUT ZONING VARIES BY NEIGHBORHOOD. SEVERAL PROJECTS ARE ALREADY PLANNED.
The Coming Boom
Monday, January 27, 2014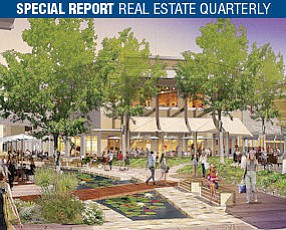 The Village at Topanga
6600 Topanga Canyon Blvd., Canoga Park
Owner: Westfield Group LLC, Australia
Cost: $500 million
Details: At the center of the arms race is the gargantuan Village project...
Are you a current Member? Sign In