CURLING ENTHUSIASTS LEARN OLYMPIC SPORT AT PANORAMA CITY RINK.
Stones, Brooms and Some Ice
Monday, January 27, 2014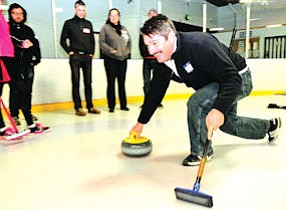 As one of a handful of ice rinks in the Valley area, the Los Angeles Kings Valley Ice Center in Panorama City is a busy place.
It's booked solid seven days a week, 20 hours a day with activities such as figure skating lessons, private parties and California's only special needs hockey program...
Are you a current Member? Sign In