WARNER CENTER'S NEW SPECIFIC PLAN HAS LED TO DENSER DEVELOPMENT PROPOSALS THAT COULD TRANSFORM THE OFFICE AND RESIDENTIAL NEIGHBORHOOD.
Urban Suburban
Monday, January 27, 2014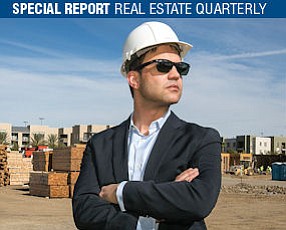 hen developer Richard Weintraub bought land in Warner Center 10 years ago, he fully expected the neighborhood would be on the upswing.
His Weintraub Real Estate Group purchased 3...
Are you a current Member? Sign In