RETAIL & HOSPITALITY: WESTFIELD FIXING UP INTERIORS, LANDSCAPING AT MALL LAST UPDATED IN 1981.
Aging Sherman Oaks Mall Gets Needed Facelift
Monday, March 10, 2014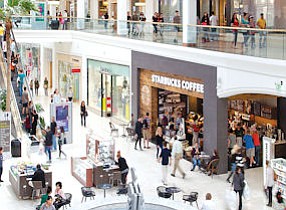 The big mall news in the Valley is the massive Village at Topanga project that will improve and connect Westfield Group's two malls along Topanga Canyon Boulevard.
And lost amid the hubbub is the fact that the Australian mall developer is giving a facelift to its dated but upscale Westfield Fashion Square in Sherman Oaks...
Are you a current Member? Sign In