MOORPARK FIRM DEVELOPS NEW CARRIER FOR PREMIUM WINE.
Capri Sun? Not Inside This Pouch.
Monday, March 10, 2014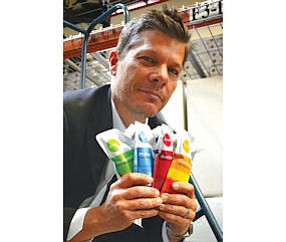 Some people drink wine by the bottle, some by the pouch.
Pouch? That's the new concept from Miravante Brands LLC, a brand development company in Moorpark with 10 employees working to bring new products to the spirits sector...
Are you a current Member? Sign In