REAL ESTATE: LOW-INCOME UNITS WITH ARTIST PREFERENCE WIN NARROW APPROVAL.
Glendale Brushes Off Critics of Arts Complex
Monday, March 10, 2014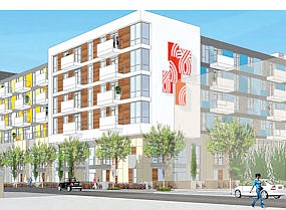 In an effort to address both affordable housing needs and a desire for a more vibrant downtown, Glendale has approved a $30 million low-income apartment building – with a catch.
The Glendale Arts Colony, a joint project of the city, local YMCA and L...
Are you a current Member? Sign In