TONY ALAMO MINISTRY LISTS CANYON COUNTRY COMPOUND FOR SALE.
Judgment Day for Church?
Monday, March 10, 2014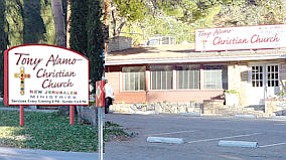 When disgraced religious leader Tony Alamo was hit with a $525 million judgment last month, there was speculation his church's Santa Clarita Valley compound could be sold off to pay some of the judgment.
In fact, Tony Alamo Christian Ministries has already put a three-property portfolio that includes its compound at 13136 Sierra Highway in Canyon Country on the market...
Are you a current Member? Sign In