PRACTICAL SPECIAL EFFECTS FIRMS STRUGGLE IN DIGITAL ERA.
Horror show
Monday, March 24, 2014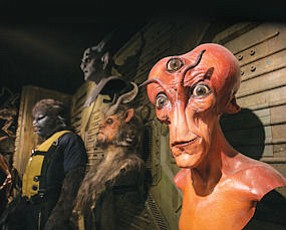 The staff at FlixFX has created models, specialized vehicles and other mechanical effects that have appeared in feature films, television series and, especially, commercials.
The North Hollywood company even made a radio-controlled lawn mower for a Dorito's spot, and shot 200 pounds of Frito's out of a back of truck for a corn chip commercial...
Are you a current Member? Sign In