LEGACY EFFECTS IS THRIVING IN ITS TOUGH ENTERTAINMENT NICHE THROUGH ITS PIONEERING USE OF 3-D PRINTING TECHNOLOGY.
A New Dimension
Monday, March 24, 2014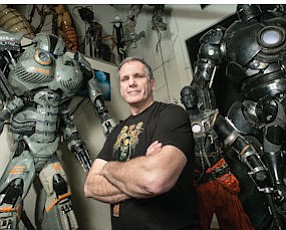 The average film or television viewer may not know Legacy Effects but they are certainly familiar with its work.
Inside the San Fernando company can be found suits warn by Tony Stark and other characters in the "Iron Man" franchise, the pilot gear from "Pacific Rim" and the character Destroyer from "Thor...
Are you a current Member? Sign In