WRIST BAND WITH RFID TECHNOLOGY REPLACES PAPER TICKETS AT RESORT.
New Disney Service Is No Fairytale
Monday, March 24, 2014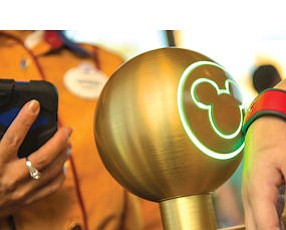 Imagine a world where upon entering a restaurant you are immediately presented with your favorite food and everyone literally knows your name.
Well, for those who remember, we're not talking about an old episode of 1980s TV stalwart "Cheers," but today's reality at the Walt Disney World Resort...
Are you a current Member? Sign In