MEDICAL DEVICES: ECA'S DRIVERS AND OTHER SURGICAL TOOLS ARE CHEAPER AND DISPOSABLE.
A New Spin On Surgery Giving It a New Spin
Monday, March 24, 2014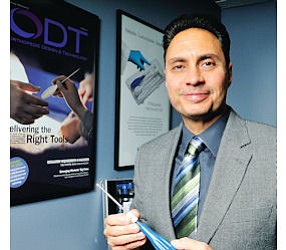 A throwaway society is accustomed to disposable plates, cups, bags and even clothing. But ECA Medical Instruments goes one better – with disposable surgical tools....
Are you a current Member? Sign In