KATHERINE MCCUNE'S LATE HUSBAND WORKED ON 'STAR WARS.' SHE'S TAKEN HIS FIRM IN DIRECTIONS HE NEVER WOULD HAVE IMAGINED.
A Real Trooper
Monday, March 24, 2014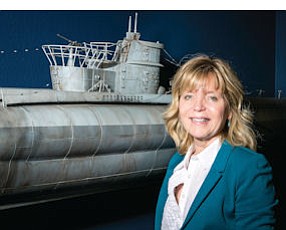 As president of Grant McCune Design, Katherine McCune runs a company with what is likely one of the most storied pedigrees in the entertainment industry. For one, the miniatures, models and specialty-props business was started in 1992 by McCune's husband, Grant, the chief model maker for the first "Star Wars" movie. He then went on to do special effects for "Star Trek: The Motion Picture," "Spiderman" and "X2: X-Men United," among other pictures...

Are you a current Member? Sign In