EDUCATION: VILLAGE CHRISTIAN SCHOOL PROGRAM HELPS PUT STUDENTS ON COURSE FOR CAREERS.
Making Grade In Business
Monday, February 8, 2016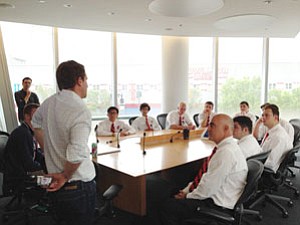 It's not every day that the chief executive at a large Wall Street investment bank makes time to meet with high school students. But that's just what happened to a group from Sun Valley's Village Christian School....
Are you a current Member? Sign In