MannKind Completes HQ Relocation to Westlake Village
Tuesday, September 5, 2017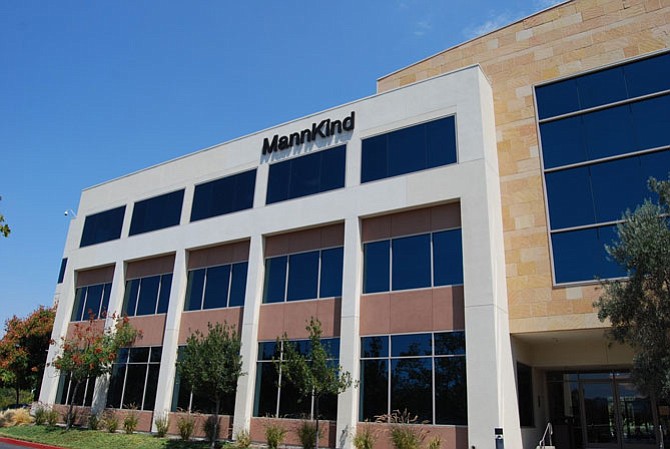 MannKind Corp. on Tuesday announced that it has completed the relocation of its corporate headquarters to Westlake Village. The biotech company was formally headquartered in Mann Biomedical Park in Valencia.
MannKind will occupy the top floor of the three-story office building in the Westlake Landmark office park at 30930 Russell Ranch Road. The building displays MannKind's name and is visible from the 101 freeway.
The Business Journal first reported on Aug. 10 that MannKind had signed the lease to occupy the 64,300-square-foot office building. The lease will last until 2021, with a five-year renewal. The company spokeswoman said the building will be occupied by approximately 140 employees.
"MannKind is a dynamic, fast-moving and rapidly growing company. To fuel this growth, we need to add more talented people to our team. Moving to Westlake Village, which is proximal to a large number of companies in our industry, will help us attract top talent," Michael Castagna, chief executive of MannKind, said in a statement." We're excited to be a member of the Westlake Village and greater Conejo Valley business community."
Shares of MannKind (MNKD) on Tuesday closed up 17 cents or 9 percent to $2.04 on the Nasdaq.