Dollar General Expands Footprint at Tejon Ranch
Monday, April 16, 2018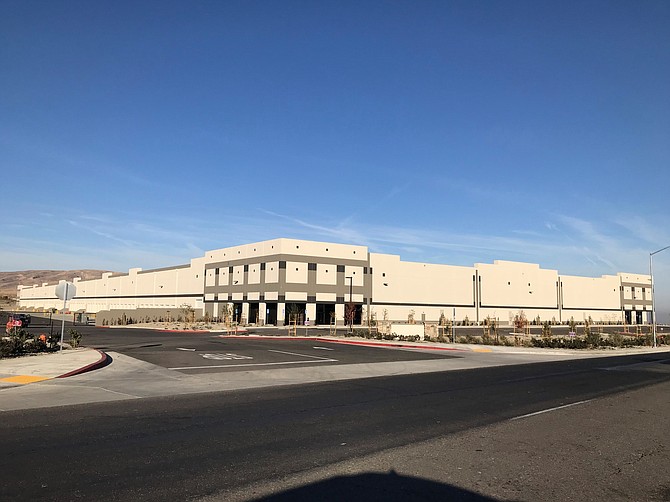 Dollar General has made a 240,000-square-foot commitment to expand its footprint in the master-planned Tejon Ranch Commerce Center in Kern County to more than 850,000 square feet, according to Colliers International, which negotiated the deal.
Dollar General would not disclose the value of its four-year lease.
A Colliers team based at the brokerage firm's Los Angeles-North office in Encino — consisting of Senior Executive Vice President John DeGrinis, Senior Vice President Patrick DuRoss and Vice President Jeff Abraham — sealed the deal with property owner Tejon Ranch Co. and development partner Majestic Realty.
The discount retailer will occupy about half of the newly completed 480,000-square-foot building that features amenities such as cross-dock loading, 55 dock-high loading doors, 36-foot ceilings, a 7-inch thick concrete floor slab, and an ESFR-certified sprinkler system.

Collectively, Tejon Ranch Commerce Center has nearly 16 million square feet of entitled space available for sale, lease or build-to-suit, with sites ranging from 20,000 square feet to more than 2 million square feet. Located at the interchange of the 5 freeway and Highway 99, Tejon Ranch Commerce Center is a 1,450-acre master planned warehouse and distribution center. IKEA, Famous Footwear and Caterpillar are among the national tenants occupying warehouse space at the center. A remaining 240,000 of square feet is currently available for lease in the same building where Dollar General will expand its footprint.
Labor availability is a strong benefit of the region, with almost 4,000 workers already employed at the Commerce Center, according to DeGrinis.
"In addition to the availability of new industrial space near one of the nation's largest populations centers, Dollar General and other national credit tenants who are occupying space here are attracted by the large available work force within Kern County," said DeGrinis in a statement. He added that Tejon Ranch's industrial sites are included in Foreign Trade Zone No. 276, which makes the occupants eligible to apply for tax rebates and other Kern County incentives.