Conejo Corporate Campus Sold for $23 Million
Thursday, February 15, 2018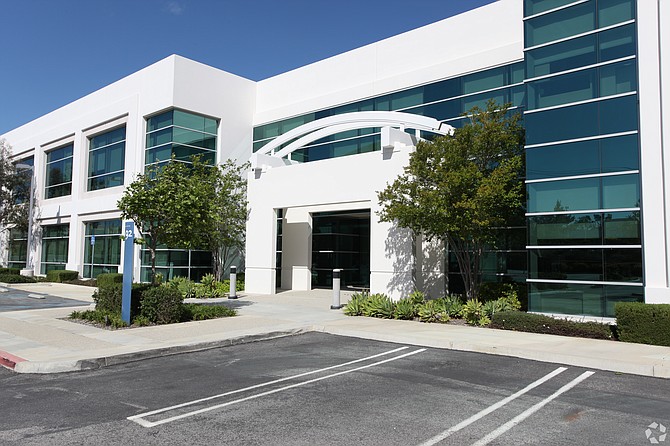 Conejo Corporate Campus, the former Thousand Oaks headquarters of Amgen Inc., has sold to a joint venture between Harbor Associates LLC and Blue Vista Capital Management.
The joint venture paid $22.9 million, according to a Bisnow report. The seller was Cusumano Real Estate Group in Burbank.
The 11.4-acre property, located at 2380 Conejo Spectrum St., was home to Amgen for a decade before the biotech giant relocated to its current Newbury Park campus. Built in 2001, it consists of two office buildings with 99,239 square feet and 100,439 square feet.
The property is currently 55 percent leased with a pair of tenants, including Sage Publishing.
Harbor Associates principal Paul Miszkowicz said his firm plans to market Conejo Corporate Campus as a class-A multi-tenant office property. According to Miszkowicz, Amgen invested more than $140 per square foot into upgrading the buildings, which feature grand lobbies, outdoor plaza with landscape, Venetian walls and ample conference space. Harbor believes that another renovation — to include new paint, drought-tolerant landscaping and signage — will attract tenants looking for space in the 8,000 to 100,000 square-foot range.
Adding to the property's desirability, Harbor also plans to build a contemporary 11,000-square-foot suite with open-plan layout.
The office campus is the latest acquisition for Harbor, which currently has more than 350,000 square feet of office space throughout Thousand Oaks, including the 160,771 square-foot Think Here research and development campus, purchased in 2016.