Burbankwood? Study Suggests Second Hollywood Sign in Valley
Monday, January 22, 2018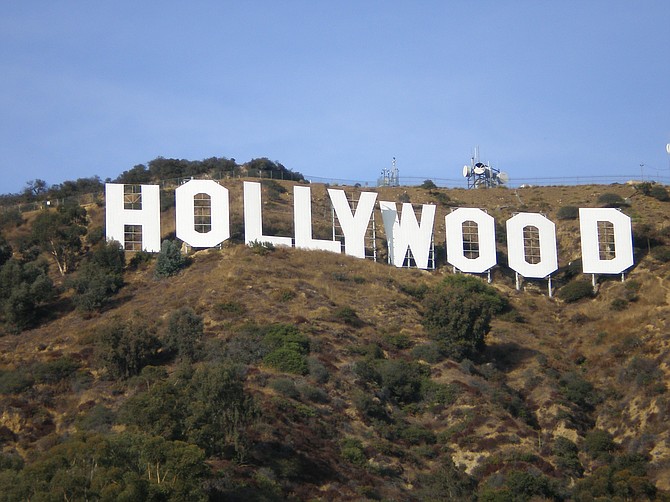 Imagine looking out a Burbank window one morning and spotting the Hollywood Sign.
A $120,000 study commissioned by L.A. City Councilman David Ryu has suggested just that. Transportation consulting firm Dixon Resources Unlimited released a comprehensive study Friday with suggestions on how to resolve issues of tourist access and traffic in the residential areas surrounding the iconic Hollywood Sign. In a section titled "Replicate the Sign on the Other Side of the Mountain," the report suggested, "The city could construct another Hollywood Sign on the north side of the park or on the L.A. Zoo side of the park. The backdrop behind the sign would still look similar to the original if it is located on the mountain."
While this would recreate the world-famous sign, it would not replace it, the study said. Dixon's logic is that an additional sign "could spread out the impact of photo-seekers to both sides of the park," thus reducing congestion in impacted neighborhoods.
Yet even in making its recommendation, Dixon appeared aware that tourists may not flock to an inauthentic facsimile.

"One downside of this strategy is that it would take away from the history of the original Hollywood Sign and Hollywoodland," the report continued. "For educational and historical purposes, it may make the most sense to maintain only the original sign."
The replica is one of 29 possible solutions raised by Dixon to improve conditions around the Hollywood Sign, which, over time, has become a source of tension for neighboring residents, inspiring several lawsuits.
For now, no direction on diffusing the situation is set in stone. The report's other proposals include a visitation center and aerial trams.
"The Hollywood Sign and Griffith Park are being loved to death," Ryu, who represents the 4th District that includes Sherman Oaks, Toluca Lake and portions of Van Nuys, said in a statement. "It is unsustainable and unsafe. I look forward to looking at the specifics of the feasibility of these strategies."