BYD Opens Expansion Warehouse in Lancaster
Thursday, September 27, 2018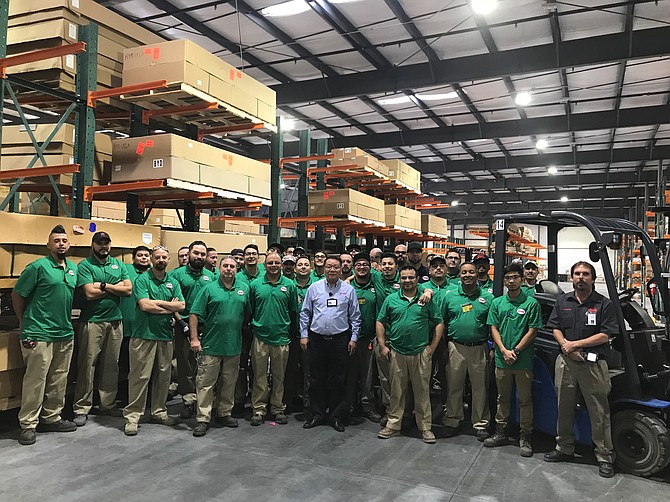 BYD Motors Inc. has completed construction of a $5 million warehouse for its Lancaster manufacturing plant.
The new warehouse gives additional space to streamline the handling of materials and supplies and frees up space on the 450,000-square-foot manufacturing plant floor to allow for greater production and operational efficiencies.
The 100,000-square-foot warehouse is a continuation of the expansion of the Lancaster campus, which opened in 2013 and employs more than 800 workers to make electric buses. BYD Motors, the U.S. subsidiary of Chinese electric vehicle and battery maker BYD Motors Ltd., has invested $53 million into its Antelope Valley facilities.
"Helping to bring back manufacturing to the U.S., we are proud of our BYD North America team, working every day to produce quality electric transportation that will provide a cleaner environment around the nation," BYD Motors President Stella Li said in a statement.
Lancaster Mayor Rex Parris said the company's investment is just one example of what it does to boost the local and regional economies.
"BYD's strong sense of corporate citizenship and continued investment has resulted in a better quality of life for those living in Lancaster as well as the surrounding areas," Parris said in a statement.