Former Sunkist HQ Development Gets Squeezed
Tuesday, August 27, 2019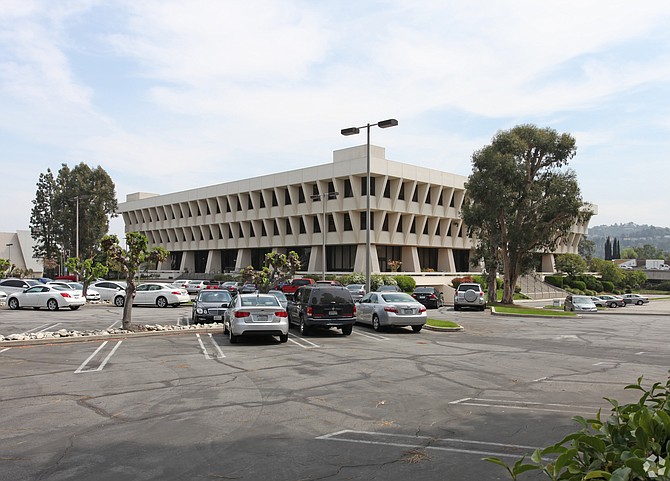 Developer IMT is scaling back the number of apartments and parking stalls for its proposed mixed-use overhaul of the former Sunkist headquarters property in Sherman Oaks.
As Urbanize.LA reported, the decision was revealed last week by the city of Los Angeles after months of considerable input from neighbors at planning and land use management meetings.
The change of plans will see a reduction of onsite units matching less parking, with 249 apartments in addition to 27,414 square feet of ground-floor retail space. Originally, the blueprint anticipated 298 apartments.

IMT's parking reduction signals a smaller standalone garage planned along Hazeltine Avenue, creating space for a linear park. The updated version will see 1,141 underground parking spaces, down from 1,345 in the original plan.

Most of the project will remain the same, including the centerpiece restoration of the roughly 127,000-square-foot Sunkist Building as office space and the 28,000-square-foot landscaped plaza adjacent to the Los Angeles River.
IMT acquired the 8.3-acre site at 14130 Riverside Drive in 2013 after Sunkist Growers decided to relocate its workforce to Valencia in the Santa Clarita Valley.
Downtown Los Angeles-based Johnson Fain is the architecture studio behind the project's historic preservation and new construction components. On Tuesday, principal Scott Johnson told the Business Journal, "These revisions to the project were all done as concessions by IMT, the developer, who had been working with the community for several years. Ultimately, that community requested a low-profile garage and a major publicly accessible linear park along Hazeltine which IMT agreed to provide."

Architecture firm AC Martin designed the original Sunkist Building in the 1970s.
A construction date for the IMT development, which will span some 33 months once building is underway, has yet to be announced.