Palmdale Plant Produces 500th Fuselage for F-35 Fighter Jet
Monday, February 25, 2019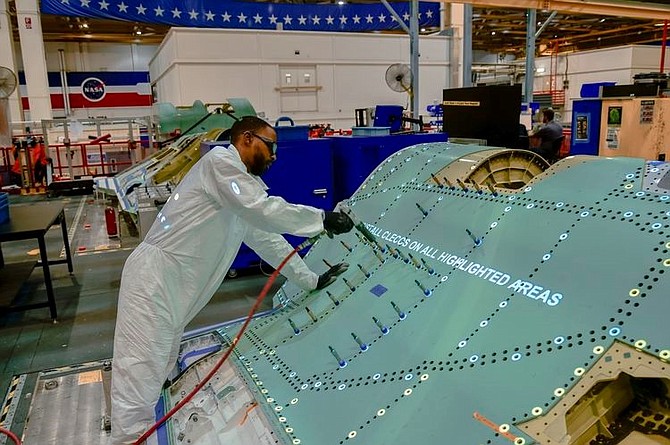 Northrop Grumman Corp. produced its 500th center fuselage for the F-35 Lighting II jet fighter this week at its Palmdale manufacturing facility, the company announced Monday.
The Falls Church, Va. aerospace and defense contractor said it was ahead of schedule with this delivery.
Northrop produces the fuselage using an integrated assembly line that employs robotics and automation. The fuselages are sent for final assembly to a Fort Worth, Texas plant operated by Lockheed Martin Corp., of Bethesda, Md., the program's main contractor.
Kevin Mickey, sector vice president and general manager of military aircraft systems in Palmdale, said that Northrop has set the standard for producing military aircraft.
"Our teams and suppliers are constantly finding better, more affordable ways to deliver a superior product on-time, at-cost and, as with this center fuselage, ahead of schedule," Mickey said in a statement.
The F-35 is the newest single-seat fighter developed for the U.S. and foreign militaries. The aircraft comes in three versions – conventional takeoff and landing for the U.S. Air Force, carrier takeoff and landing for the U.S. Navy and short takeoff and vertical landing.
The aircraft first flew in 2006 and the Marines had the plane ready for combat operations in 2015, with the Air Force following the next year.