Soundstage Company Signs $7.7 Million Lease in Valencia
Tuesday, January 22, 2019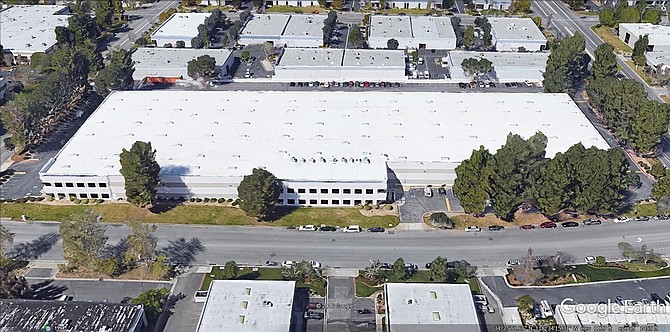 Entertainment industry provider Triscenic Production Services Inc. has leased an industrial building in Valencia for $7.7 million, according to an announcement by real estate brokerage firm CBRE.
Located at 25045 Avenue Tibbitts, the 142,392-square-foot building features 28-foot minimum clearance, 26 truck high position doors and two ground level loading doors.
Gervasi and real estate investor John Prabhu, formerly of Kennedy Wilson, recently formed Triscenic Studios, a full-service company providing stages, transportation, storage and labor for the entertainment industry. The leased property meets the tenant's need for storage space and soundstages.
Matt Dierckman, David Harding, Greg Geraci and Billy Walk of CBRE represented the tenant, Triscenic Production Services Inc. owner Vince Gervasi, in the transaction. Brad Koehler of Jones Lang LaSalle represented landlord LIPT ASP Valencia Inc.
"This property is the perfect fit for a company such as this that serves a thriving entertainment industry," Dierckman said. "It sits in an entertainment-friendly city and offers a plethora of local amenities and excellent ceiling clearance, power, parking and office space."