Calabasas Hotel Breaks Ground
Monday, July 15, 2019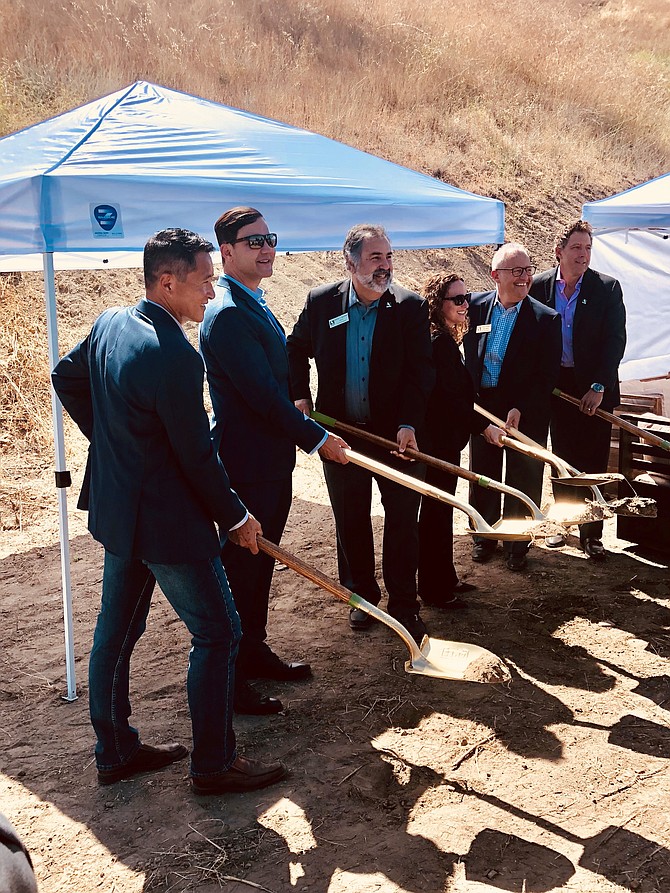 Ground has officially broken on the building of Cambria Hotel Calabasas – Malibu, a three-story, 125-room upscale hotel off the 101 freeway at near Agoura Road that is expected to open in early 2021.
Operated by Choice Hotels International Inc., the Calabasas hospitality destination, which will go up at 26300 Rondell Road, will be owned by Malibu-based developer Weintraub Real Estate Group.
At the groundbreaking on July 10, Richard Weintraub, chief executive of Weintraub Real Estate Group, was joined by Paul Kristedja, founding partner of KPRS Construction; Calabasas Mayor David Shapiro; Mayor Pro Tem Alicia Weintraub, not related to Richard Weintraub; Calabasas Councilmember Fred Gaines; and Choice Hotels Director of Development Scott Lockwood.
"Breaking ground on the Calabasas project is the perfect way to kick off a transformational summer for the Cambria brand, which is on track to reach 50 open hotels by yearend," said Janis Cannon, senior vice president of upscale brands at Choice Hotels, in a statement. "We're thrilled that Cambria's western expansion is extending to a market like Calabasas—an in-demand, upscale destination with something to offer modern business travelers and tourists alike."
In a statement, Richard Weintraub said: "The hotel's location has the best of both worlds: major businesses and access to some of the most beautiful beaches on the west coast, all of which will offer an unmatched experience to future Cambria guests."