CSUN President Dianne Harrison Retires
Friday, November 22, 2019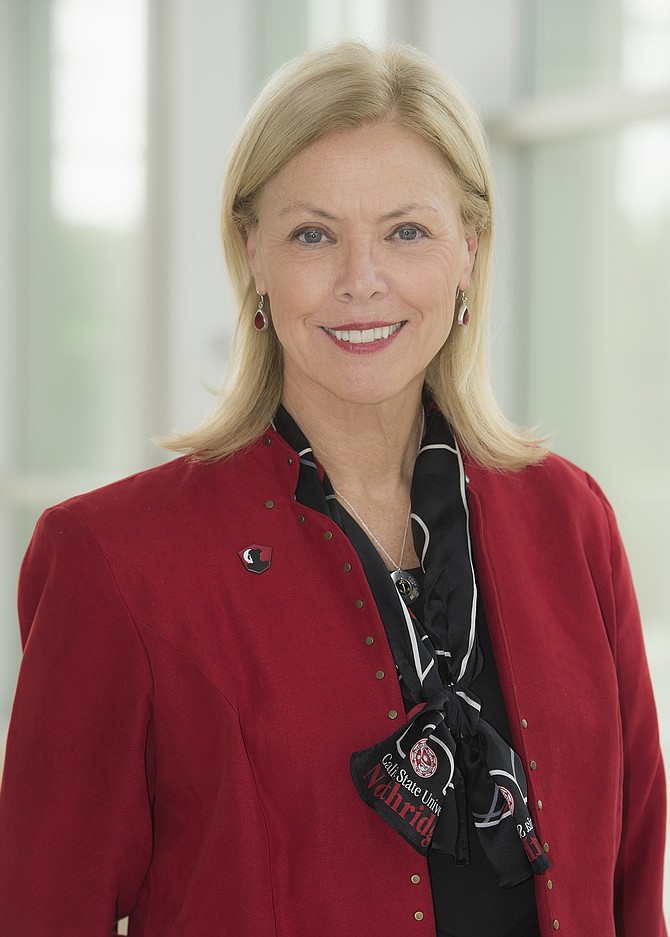 Dianne Harrison, president of California State University – Northridge, announced on Thursday her decision to leave her position at the college effective June 30 next year.
The decision comes on the heels of California State University Chancellor Timothy White announcing his departure last month. CSU will launch a national search in January for Harrison's successor; CSU Trustee Chairman Adam Day and White will choose a committee made up of campus and community stakeholders, who will be announced at a later date, CSU said.
An open forum will be held on campus for campus and community input.
Harrison has been in the higher education field for 44 years, and was the first woman to lead California State University – Monterey Bay, before taking on her role at Northridge. Prior to her work at CSU, Harrison held a variety of roles at Florida State University for nearly 30 years.
She has served on more than 80 boards and committees of national, state and local organizations, including the American Council on Education, American Association of State Colleges and Universities and Second Nature. Harrison plans to "continue advocating nationally for social justice, educational accessibility, sustainability and improvements in mental health care, and perhaps enjoy a bit more time with my grandkids," she said in a statement.
"My husband John and I have tremendous appreciation for the incredible support you have shown to us, and the opportunity to serve the students, faculty, staff, alumni and friends of CSUN since 2012, and the CSU since 2006," she added. "It has been an honor and privilege to lead our great institution for almost eight years."
"Under her leadership nearly 2,000 additional students are graduating every year and nearly 60,000 students have earned degrees," White noted in a separate statement from CSU. "The leading civic and economic development organizations from throughout greater Los Angeles have lauded CSUN's expanded positive impact on the economy and development of a 21st century workforce during her tenure."
Other noteworthy college leadership departures in the San Fernando Valley area include California Lutheran University President Chris Kimball, who announced he would step down from his role at the end of the academic year, and Sumantra Sengupta, assistant dean of the management school at Cal Lutheran, who has resigned his position effective Dec. 2.