CSUN Plans to Build 149-Room Hotel on Campus
Tuesday, October 1, 2019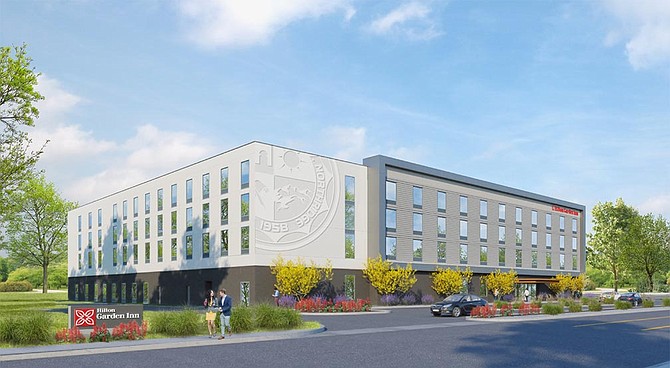 California State University – Northridge has received approval from the California State University Board of Trustees for the construction of a 149-room Hilton Garden Inn hotel on campus.
The board signed off on the project Sept. 20.
Corvias LLC will develop the 82,000-square-foot hotel, intended to serve campus visitors and the surrounding community. It will have 1,000 square feet of meeting space as well as 128 parking spaces.

Corvias will lead the design-build team of architectural studio Steinberg Hart and general contractor Gilbane, which has already been involved in more than 700 higher education projects nationally, including more than 75 for CSU institutions and more than 70 hospitality projects.
Evolution Hospitality, which currently manages some 8,543 rooms at 41 hotels in California alone, will operate the hotel.
Construction will begin in June, with the hotel's opening scheduled for September 2021.
The hotel will be located on 3.3 acres of land at the southeast corner of the campus at Matador Way and Nordhoff Street currently occupied by CSUN's Orange Grove Bistro, directly adjacent to CSUN's orange grove and pond, which will be preserved along with the mature trees along Nordhoff Street.
Built in 1973, the Orange Grove Bistro will soon be shuttered as a new campus restaurant and conference center is currently in development to occupy part of the university's Campus Bookstore Complex.

"The development of an on-campus hotel has been a long-term goal for CSUN, and we are excited to see the project moving forward," CSUN President Dianne Harrison said in a statement. "As a public-private partnership, the hotel will provide valuable financial support for the university — at no cost to the state of California and no cost to our students. For too long, we have not had adequate hotel facilities near campus to serve our nearly 40,000 students, the scholarly activities of our talented faculty, vibrant Division I athletics programs, world-class Younes and Soraya Nazarian Performing Arts Center and our surrounding community."