Mike's Roofing Owner Wins Fernando Award
Tuesday, October 1, 2019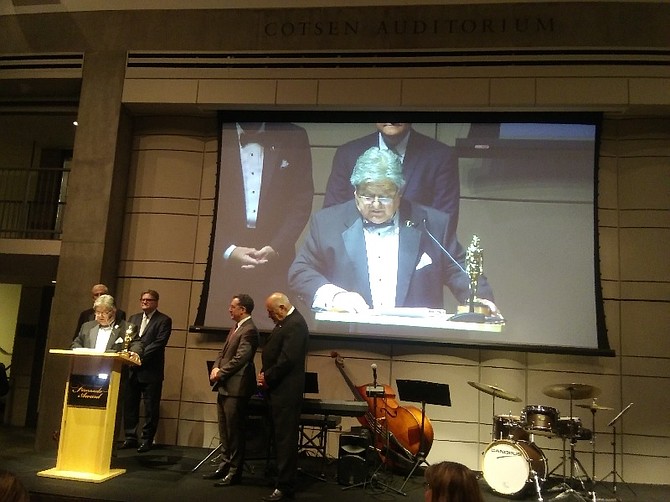 Marcelo "Mike" Quiroga, owner of Mike's Roofing & Building Service in Van Nuys, took home the 61st annual Fernando Award on Friday.
The award, which recognizes volunteerism in the San Fernando Valley, was given at a ceremony held at Skirball Cultural Center in the Sepulveda Pass.
Quiroga has worked with Los Angeles Valley College on training programs for his employees, and has actively participated in the Greater San Fernando Valley, Encino, Sherman Oaks and North Valley chambers of commerce. He has served on the boards of Valley Village, Mid Valley YMCA, Tierra Del Sol and the Mid Valley American Heart Association.
Other finalists for the award included Scott Silverstein, a broker at real estate firm Lee & Associates in Calabasas; Steve Fazio, head of Fazio Enterprises, which owns the Fazio Cleaners chain; Jeff Friedman, vice president of marketing at Dynamic Nursing Inc., which has offices in Sherman Oaks and Thousand Oaks; and Jane Skeeter, chief executive of UltraGlas Inc. in Chatsworth.
The Fernando Award Foundation also honored companies and individuals with Impact Awards for work on behalf of Valley residents. The honorees were Boston Private Bank & Trust, Los Angeles Daily News, Ronald and Susan Villafana and Patti Jo Wolfson.