Jafra Cosmetics Headquarters Building in Westlake Village Sells for $28 Million
Thursday, October 3, 2019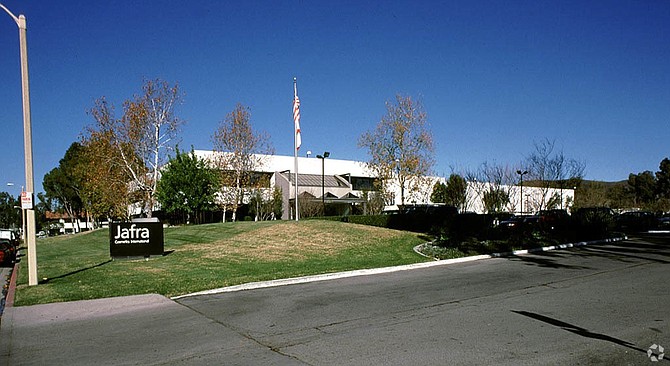 The 126,238-square-foot office and warehouse facility that houses Jafra Cosmetics' headquarters in Westlake Village has sold for $28.2 million, or $223 per square foot.
Located at 2451 Townsgate Road, the two-story building is situated on a 9.6-acre parcel and boasts signage visibility from and immediate access to the 101 freeway.
Seller Jafra Cosmetics International Inc. occupied the building at the sale's completion, and the beauty products company will leaseback about 46,000 square feet of office space to retain its corporate headquarters there. New owner PS Southern California One Inc. plans to develop the remaining portion of property into a Public Storage facility.
NAI Capital Chief Executive Officer Tim Foutz, Senior Vice President Ken Simons, Executive Managing Director Chris Jackson and Executive Vice President Todd Lorber with NAI Capital's Investment Services Group represented PS Southern California One. Foutz and Simons represented Jafra.
"This was an excellent opportunity for my client to sell this asset they held for a long time, take their profits and redeploy them into their business," Simons said in a statement.
Added Jackson: "Demand for self-storage facilities remains strong. And with the industrial market being extremely tight, quality product is hard to find."