Stratolaunch Changes Ownership But Not Strategy
Friday, October 11, 2019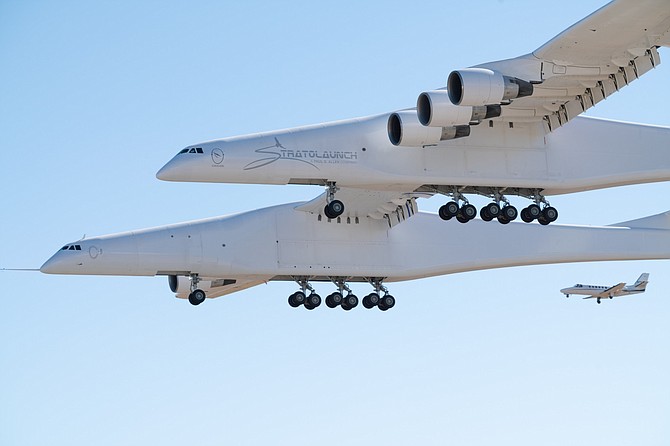 Stratolaunch LLC has found itself a new owner that will continue its focus on providing reusable and affordable aircraft-launched rockets into space.
The Mojave-based company was founded in 2011 by the late billionaire Paul Allen to launch satellite-carrying rockets from aircraft into orbit as a lower cost alternative to ground-launched rockets.
Stratolaunch did not disclose who the new owner was, only that it has "transitioned ownership and is continuing regular operations."
"As we continue on our mission, Stratolaunch will bring the carrier aircraft test and operations program fully in-house," the company said in a release.
The company has flown its plane with a wingspan of 385 feet – longer than a football field – from the Mojave Air & Space Port in April for a flight of 2.5 hours over the desert at altitudes up to 17,000 feet.