Westlake Village Lender Sponsors 'Funding Feud' Competition
Tuesday, September 10, 2019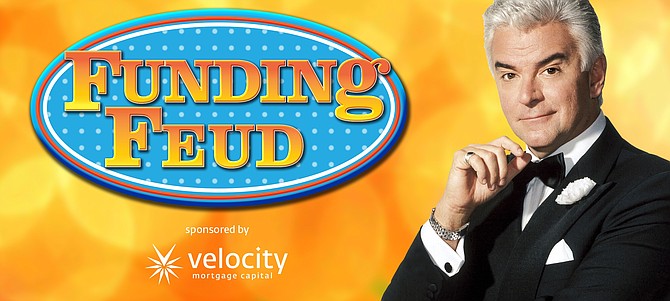 Actor John O'Hurley, best known for his role as J. Peterman on "Seinfeld" and fifth host of the "Family Feud" gameshow, is set to host "Funding Feud," a real estate-based competition at the National Association of Mortgage Brokers' annual convention.
Velocity Mortgage Capital, a Westlake Village lender that specializes in mixed-use, apartment and small commercial properties, will sponsor "Funding Feud."
The presentation will pit two teams of real estate brokers against each other to test their knowledge of how real estate investors find, evaluate and select properties, brokers and mortgage programs.
Winning team members will receive free admission to NAMB National 2020, one night of hotel accommodations and $50 cash.
"Velocity is dedicated to helping brokers attract new clients and grow their business," Michael Oddi, chief marketing officer at Velocity Mortgage, said in a statement. "Understanding what real estate investors need to be successful is paramount to servicing them as clients, so we wanted to present the results of our research in a more engaging format that encourages brokers to learn."
"Funding Feud" will take place Sept. 14 at Caesars Palace in Las Vegas.