Glendale Tech Week Culminates in Awards Ceremony
Friday, September 20, 2019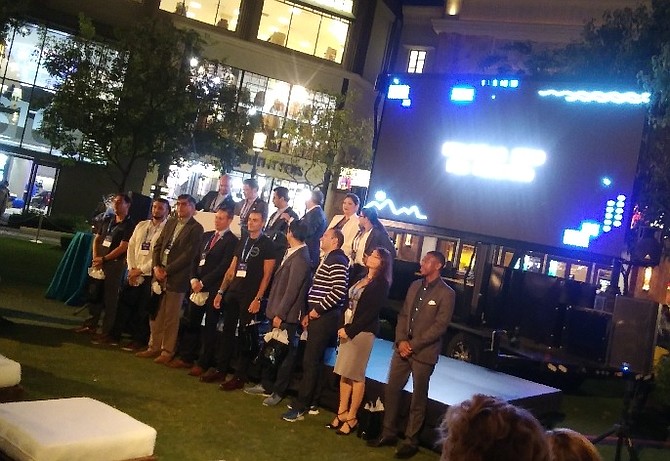 Winners of Pitchfest — a "Shark Tank"-style startup event in which entrepreneurs present their ideas in front of a live audience and a panel of judges — were announced Thursday night at a party and awards ceremony held at the Americana at Brand in downtown Glendale.
Nearly 500 people attended the "Next in Tech" ceremony, which was the culminating event of Glendale Tech Week.
At the ceremony, Albert Stepanyan, founder of threat detection company Scylla, was awarded the Pitchfest's Grand Prize. Before moving to Glendale, Stepanyan spent seven years in Germany, where he founded artificial intelligence company Develandoo.
Other award winners included ServiceTitan (Best Culture), DishDivvy (Community Impact), DeepRoot Green Infrastructure (Cutting Edge Technology) and Isabella Bruyere (Rising Star).
In the category of Glendale Young Entreprenuer, Austin Steed of PickTrace; Harrison Steed of PickTrace; and William Lee of Abrupt Collective won.
Online legal platform Appear Me won in the Fan Favorite category.
Glendale Mayor Ara Najarian presided over the awards ceremony. Jennifer McLain Hiramoto, deputy director of Community Development – Economic Development for the city, organized the event.