Lot by 405 Freeway To Be Self-Storage
Thursday, August 6, 2020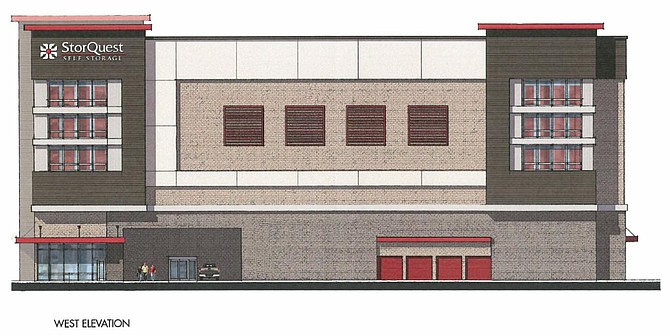 A 1.2-acre parcel in Van Nuys adjacent to the 405 Freeway has changed hands for $6.5 million and is envisioned to become a seven-story self-storage building.

Located on Roscoe Boulevard near the south-bound on-ramp of the freeway, the plans call for a 127,000 square foot structure which will be the 66th property for Storquest in California.

The property currently hosts an 8,000 square-foot, single-story structure that is scheduled to be demolished.

Barry Schoenbrun, a principal with Lee & Associates, represented the seller, an undisclosed real estate investor. The buyer, William Warren Group Development, is the operating owner and manager of the Storquest Self-Storage brand. Matt Benwitt, also with Lee & Associates, represented William Warren Group in the transaction.
"The original closing date was extended three times which resulted in an 18-month escrow to allow the buyer time to complete the entitlement process," Benwitt said in a company statement. "However, the property is located next to the freeway, which allows for maximum amount of visibility and it is perfect for their brand."

"In this case, the seller had purchased the property more than 14 years ago with the intent to develop it; however, it never happened," added Schoenbrun, who represented the seller in the original 2006 transaction. "When they decided to sell, Storquest made an ideal purchaser given the location and the use requirement. They also understood the long lead time that entitlements can take – we had to get several extensions – and were willing to wait."

Construction is expected to start this month with a fourth-quarter 2021 completion date.