Cinedigm Adds Painter Bob Ross
Monday, August 10, 2020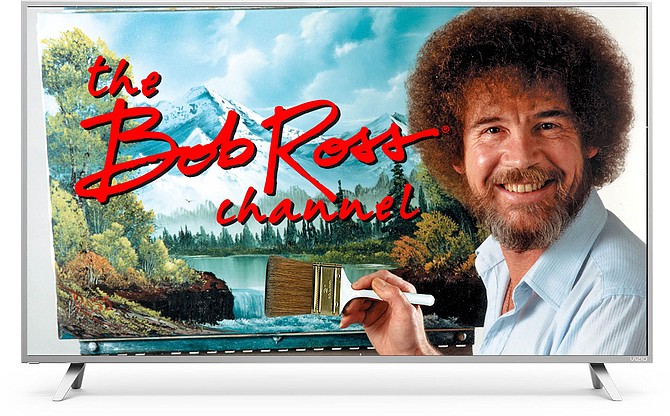 Cinedigm Corp. announced Monday it would make "The Bob Ross Channel" available on the XUMO streaming television service.
The Sherman Oaks entertainment content distributor is making the channel, featuring the late painting instructor, available as both a free, ad-supported linear channel and on a free, ad-supported video-on-demand basis.
XUMO, based in Irvine, already makes available six other Cinedigm channels, including Dove Channel, Comedy Dynamics, CONtv, Docurama, Bambu and Combat Go.
Ross' show, "The Joy of Painting," aired from 1983 to 1994 on PBS. Tony Huidor, Cinedigm's general manager of digital networks, said the company was dedicated to bringing more exposure to Ross's iconic show.
"With this launch on XUMO, our hope is to further grow his audience by reaching those viewers who have 'cut the cord' and seek high-quality entertainment on the leading video streaming platforms," Huidor said.
XUMO's free, ad-supported service is available in 45 million U.S. households via a multi-screen distribution network of smart TVs, mobile, web, and streaming boxes.
Shares in Cinedigm (CIDM) closed down 2 cents, or about 1.3 percent, to $1.48 on the Nasdaq, on a day when that market closed down 0.4 percent.