Alex Padilla Appointed to U.S. Senate
Tuesday, December 22, 2020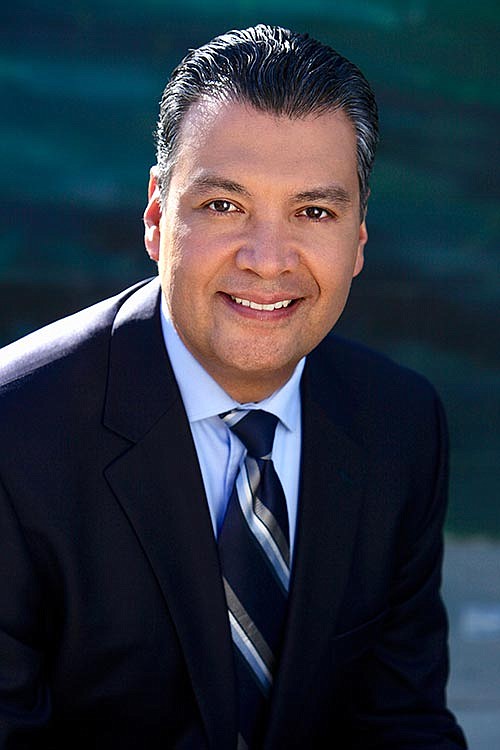 Gov. Gavin Newsom has chosen Secretary of State Alex Padilla to replace Kamala Harris in the U.S. Senate. Padilla, who hails from Pacoima, will be California's first Latino senator.

In a statement released to social media, Padilla said his first job as a U.S. senator will be to help lead California back from the throes of the coronavirus pandemic and resulting economic slump.

"I'm going to the Senate to protect health care, make sure every Californian has access to a vaccine, to get our economy back on track and our people back to work. I know we are going to lead a California comeback that doesn't leave working families behind," he added.

Valley Industry & Commerce Association President Stuart Waldman, who with Padilla and Congressman Tony Cardenas founded the San Fernando Valley Young Democrats in 1994, congratulated Padilla on his new job.

"I've known Alex Padilla for more than 20 years. He has always been a pragmatic elected official. He looks at all sides of an issue and weighs the consequences of his vote. He is the perfect person to serve in the United States Senate," Waldman said in a statement.

According to Randy Witt, the former chair of the Valley Economic Alliance and current chair of the Fernando Foundation nonprofit, "(Padilla) has an understanding of the San Fernando Valley that hasn't been represented as long as I can remember."

Witt added: "In my experience with him … he really cares about small business."

The son of Mexican immigrants gave up a promising career in aerospace engineering to pursue politics, first as manager for Tony Cardenas' Assembly bid and then for Richard Alarcon's state Senate campaign in 1998.

At 26, Padilla was elected to Los Angeles City Council, representing the same East Valley community he grew up in. In 2001, he became the youngest person and first Latino in more than a century to be elected as Council President.

Padilla even served as acting mayor of Los Angeles for several days following the 9/11 terrorist attacks.

In 2006, he won election to the California Senate, where he went on to serve two terms. His notable achievements include writing California's first smoke-free housing bill and authoring a law to require fast food restaurants to display their nutritional information on menus.

Padilla became Secretary of State in 2016, and has since overhauled the state's voting systems to meet higher security standards and led voter registration in California to an all-time high by drastically expanding ballot access.