LBI Media Renamed Estrella Media
Monday, February 3, 2020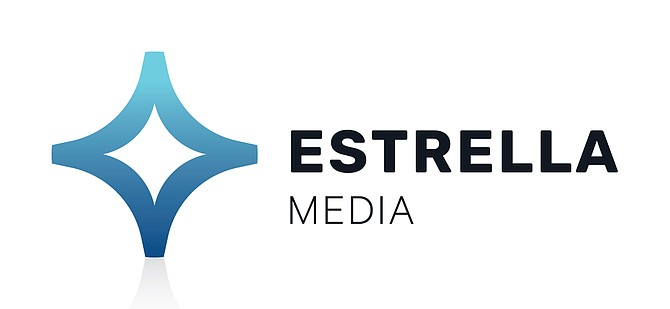 LBI Media has rebranded itself as Estrella Media effective immediately, the company announced Monday.
The Burbank Spanish-language media company unveiled a new logo and a new brand identity of what it stands for – championing Hispanic communities as important and influential voices in American culture and inspiring Hispanics to laugh louder, know more and think harder in all the ways that matter to them.
Chief Executive Peter Markham said the rebranding captures Estrella Media's commitment to the audiences it reaches.
"Our new name, logo and mission speak to our company today and for the future, while aligning our television, radio and digital platforms under a single overarching brand," Markham said in a statement. "It also reflects the significant role Hispanics play in American culture and how we as a company can connect and inspire everyone we touch."
The company has invested in relevant content that is customized for a digital world, he added.
"This includes the recent launch of our new morning show 'En La Mañana,' the debut of a late-night show 'Cayó La Noche,' and the continued investment in our employee team," Markham continued in the statement.
Estrella Media is one of the largest producers of Spanish-language television programming in the U.S. and its EstrellaTV network is distributed through owned and operated TV stations, TV network affiliates and related digital media properties. It is also one of the most prolific developers and producers of Spanish-language radio programming.
Formerly known as LBI Media Inc., for the Liberman family who owned it, the company filed for voluntary Chapter 11 bankruptcy protection in December 2018 and emerged from it in October. Markham was named chief executive at that time, replacing Lenard Liberman who gave up control of the company.