Gelt Sells Santa Clarita Apartment Building for Nearly $63 Million
Friday, January 3, 2020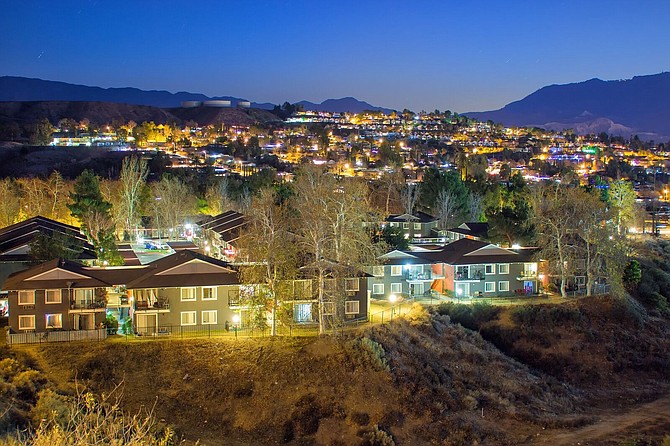 Tarzana real estate investment and management firm Gelt Inc. has sold Monterra Ridge Apartments in Santa Clarita for $62.5 million, according to the company.
Culver City-based BAG Investments bought the 232-unit property.
Located at 28085 Whites Canyon Road, Monterra Ridge is a pet-friendly, 16-building project on just under 22 acres. It includes 88 one-bedroom/one-bathroom units and 144 two-bedroom/two-bathroom units. It has covered parking, a fitness center, a sand volleyball court, a clubhouse, swimming pool and spa.
Gregory Harris, Kevin Green and Joseph Grabiec from Institutional Property Advisors, a division of Marcus and Millichap Inc. in Calabasas, represented both sides of the transaction.
Gelt purchased the property in June 2016 for $45.5 million and proceeded with a capital improvement program that included renovating approximately 65 percent of the unit interiors.
"After executing on our value-add improvement plan, and noting a healthy multifamily sales market in Southern California, our team at Gelt determined we could hit our projected eight-year investment goal after just three-and-a-half years into our investment. We decided it was a good time to sell," said Gelt co-founder and partner Keith Wasserman in a statement. "The new ownership has additional opportunities to add value through renovation of the remaining interiors as well as realize appreciation in the thriving and business-friendly Santa Clarita Valley."
Gelt partner Jeff Harris added: "We have been seeking to grow our portfolio in key western region markets and will soon be trading the proceeds from this sale into a marquee multifamily asset in the Denver region."
He noted that, in 2020, Gelt is looking to acquire $300 million of multifamily assets in Southern California, Denver, Salt Lake City, Portland, Seattle, Albuquerque and Reno.