Gelt Pays Nearly $146 Million for Denver-Area Apartments
Thursday, January 16, 2020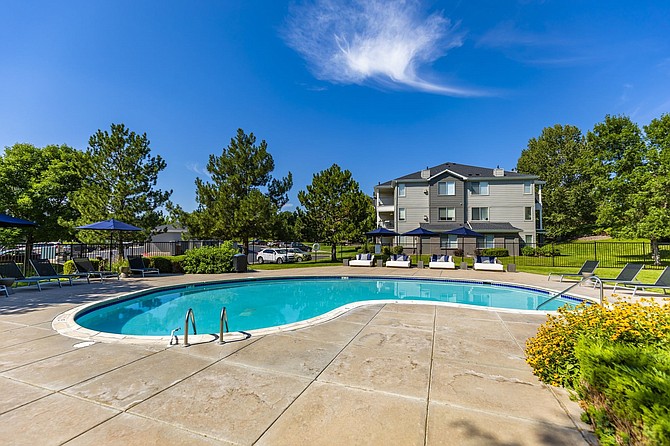 Tarzana investment and property management firm Gelt Inc. has significantly expanded its Denver region apartment portfolio by 472 units by paying nearly $146 million the Kallisto at Bear Creek complex.
With this acquisition, Gelt now owns nearly 2,500 units in six communities in the Denver metro area.
"Gelt has been attracted to the Denver market because the millennial population has grown four times the national average, and job growth has more than doubled the national average. At 27 percent, we also like the relatively affordable rent-to-income ratio when compared to other Western cities. This year, we are continuing to pursue additional assets offering a value-add upside in this region," Josh Satin, director of acquisitions with Gelt, said in a statement.
Kallisto at Bear Creek, located at 2605 S. Miller Drive in Lakewood, Colo. The complex is situated on more than 38 acres and includes 51 two- and three-story buildings. The majority of the units consist of one- and two-bedrooms. Floorplans include traditional flats and townhomes.
Gelt plans to devote $3.5 million to capital improvements across the next four years.

JLL's Jordan Robbins, David Martin and Pamela Koster represented Gelt, as well as the seller, Holland Partner Group, in the transaction.
Gelt's Kallisto buy was through a 1031 exchange with the recent sale of three assets, including the $62.5 million sale of Monterra Ridge Apartments in Santa Clarita; the $92 million sale of Westhills Apartment Homes, a 400-unit apartment property in Lakewood; and the $9.15 million sale of Y Rancho Mobile Home Park, a 113 space mobile home park in Reno, Nev.
Closer to home, Gelt and partner Uhon, a Pasadena-based subsidiary of Chinese company Shenzen Yuhong, is wrapping up work on more than 250 apartments at 6625 Reseda Blvd. in Reseda. The 2.4-acre property was once home to a Dodge dealership.The Watermark apartments, when completed this year, will offer 254 studios, one-, two- and three-bedroom units, 422 underground parking spaces, a fitness center, clubhouse, swimming pool and spa.