GreenPark Sports Partners with 'Legends' Esports League
Thursday, January 16, 2020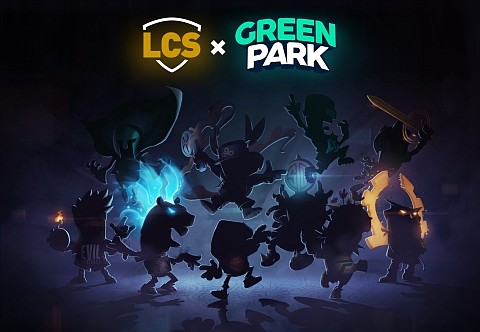 GreenPark Sports in Calabasas has signed a partnership with League of Legends Championship Series, a professional "League of Legends" organization.
League of Legends is a multiplayer online action-strategy game developed by Riot Games in West L.A. The League of Legends Championship Series, also run by Riot, is the most popular league in U.S. esports, according to Nielsen.
GreenPark, founded in 2018, is a fan engagement platform that lets esports fans view games in a social environment and compete with one another to win prizes – not unlike traditional fantasy sports. Its founders include Chad Hurley, the founder and former chief executive of YouTube, and Nick Swinmurn, the founder and former chief executive of shoe store Zappos.
The partnership gives GreenPark access to the league's creative, licensing and data resources, which will allow it to launch a "digital experience" for League of Legends fans later in 2020.
"The esports industry is primed for a massive amount of innovation around the fan experience, whether it's live-game visualizations, greater community connectivity, head-to-head outcome predictions or digital-to-doorstep reward mechanisms," said GreenPark Chief Executive Ken Martin in a statement. "LCS knows how to engage the most passionate esports fans and empower their excitement for top League of Legends professional play. This partnership forms an important pillar in our ecosystem of the leagues and games that fans care about the most."
The announcement comes on the heels of GreenPark Sports' $8.5 million seed funding round from investors SignalFire, Sapphire Sport and Founders Fund in October.