Weatherman Fritz Coleman Retires from NBC4
Wednesday, June 17, 2020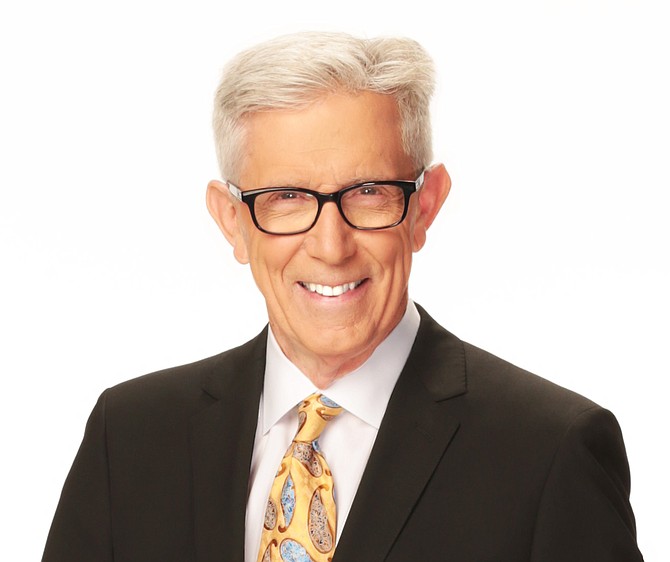 Longtime NBC4 weathercaster and Valley denizen Fritz Coleman has announced his retirement after 39 years in front of the camera.
His last day delivering the Southern California weather forecast will be Friday, June 26, the station announced Wednesday.
Coleman has long resided in the San Fernando Valley area, formerly in Pasadena and now in the Toluca Lake-Valley Village area. The NBC4 studio where Coleman shoots his segments is in Universal City.
In a statement, Coleman said his career has been a gift, but it is now time for him to focus on family.
"To work in the greatest news operation in Southern California has been the greatest experience of my life," he said. "I have also had the opportunity of raising my children, while working with a wonderful team. I have made lifelong friends at NBC4 and in the community it serves. I'm so very thankful."
Coleman said retirement presents an opportunity to dedicate more energy to his stand-up and sketch comedy. His humor has been an integral part of his broadcast style since the 1980s. He has received four Emmy Awards for comedy shows and specials that aired on NBC4 over the years, including "It's Fritz," "Fritz and Friends," and his "Perils of Parenting" special. In 1997, he won an Artistic Directors Award for his production "It's Me! Dad!" an exploration of aging and fatherhood. He is also a regular performer at comedy clubs The Improv in Hollywood and The Ice House in Pasadena.
On top of it all, Coleman is one of the Valley's most tireless philanthropists.
He has received Humanitarian of the Year Awards from organizations including Shelter Partnership and the California Hospital Medical Center. The city of Los Angeles named him a "Treasure of Los Angeles," and the U.S. House of Representatives gave him a congressional "Humanitarian of the Year Award" for his fundraising efforts for the American Red Cross. Last year, Woodbury University in Burbank awarded him an honorary doctorate for his public service.
Coleman is a regular at business events throughout the area, and frequently emcees the Valley Industry and Commerce Association's annual Business Hall of Fame dinner. VICA Vice President Jessica Yasukochi confirmed to the Business Journal Coleman will emcee this year's virtual Business Hall of Fame on July 23 using video conference software. She said his retirement won't affect his relationship with VICA.
"If Fritz is willing to do our events in the future, I am sure that we will ask him again," Yasukochi said.
Coleman, a Navy veteran, studied radio, television and film at Temple University in his hometown of Philadelphia.