Aerojet Wins $1.8 Billion Contract to Build Rocket Engines in Valley
Friday, May 1, 2020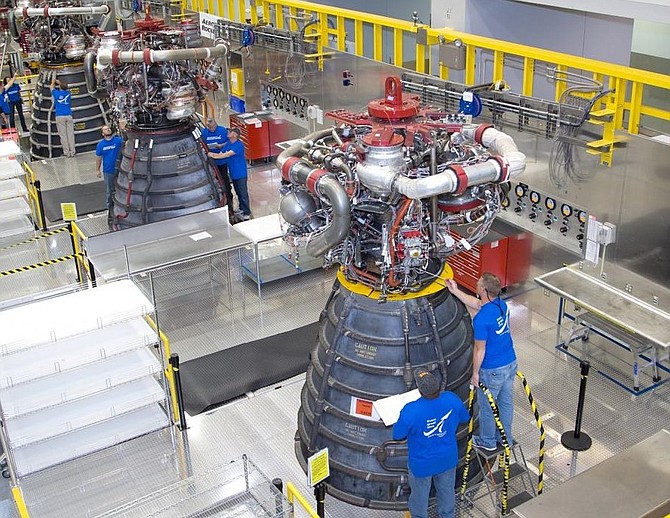 Aerojet Rocketdyne has won a $1.8 billion contract from NASA to produce an additional 18 RS-25 rocket engines for future deep space missions.
The engine components will be made at the company's Chatsworth campus with the final assembly done at Stennis Space Center in Mississippi.
The RS-25 is a modified version of the Space Shuttle main engine that Aerojet Rocketdyne built in the San Fernando Valley.
Chief Executive Eileen Drake said the engines will be used on the NASA's Space Launch System rocket that will take astronauts on missions back to the moon and potentially even to Mars.
"This contract ensures our flight proven RS-25 engines will be there every step of the way as NASA successfully and safely achieves these objectives," Drake said in a statement.
Aerojet Rocketdyne supplied 16 of the RS-25 engines to NASA for use on the first four flights of the Space Launch System. The company is already building six new engines that will be delivered starting in 2023.
The additional 18 engines continue to leverage supply chain optimization and the incorporation of modern manufacturing techniques, such as additive manufacturing, that were introduced in the initial SLS engine production, the company said.