Farmworker Housing Project Moves Ahead in Somis
Monday, May 4, 2020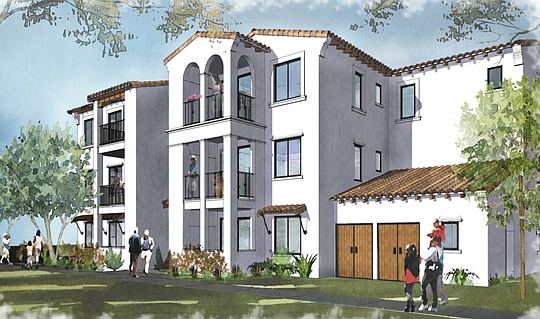 Ventura County is moving forward on its Somis Ranch project, a housing development designed to provide 360 residential units for farmworkers.
The private development proposal in the unincorporated area of Ventura County will be located at 2789 Somis Road.
The development, similar in tone to the 100-unit Rancho Sespe complex off Highway 126 near Piru, will be located in the middle of farmland — right behind Rancho Campano High School and a new desalter plant and near the Camarillo Library.
The rental units will be constructed on approximately 18.4 acres of a 36.34-acre parcel while the remaining approximately 17.9 acres will stay in agricultural production.
The project will be developed in three phases: Phase 1 will contain 100 units; Phase 2 will see another 100 units; and Phase 3 will conclude with the erection of 160 units.
The residential buildings, which will stand three stories tall or as two-story triplex apartments, will be comprised of a mix of one, two and three-bedroom units which will range between 576 square feet and 1,104 square feet.
Development will include two 3,000-square foot community centers, tot lots and playgrounds, play fields and basketball courts. The architectural style will be Spanish Colonial, replete with white smooth stucco walls and tile roof.
The development represents the rare 100 percent affordable income rental project, as farmworkers qualify as lower income, which is loosely framed as under $83,700 for a family of four. The project will be managed by a qualified affordable housing provider that will be responsible for verifying resident incomes initially and annually.
An April 22 scoping meeting, to be held at Camarillo Library, was rescheduled as a Zoom video conference. The county is currently accepting public comments on the environmental impact review's scope until May 13. A draft EIR should be available by early fall, followed by a public hearing process on the final environmental impact review in late 2020 or early 2021.