Ventura County Apartment Complex Sells for $92 Million
Thursday, May 7, 2020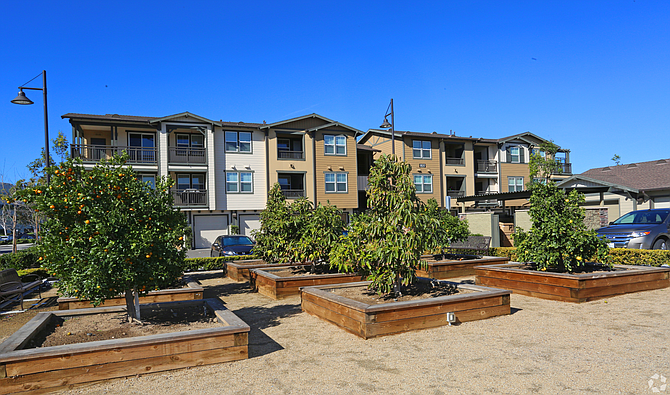 The Artisan at East Village in Oxnard has sold for $92 million, or $339,154 per unit, in one of the highest payouts ever for a Ventura County commercial property, according to a CoStar Group report.
The sale of the 272-unit multifamily complex also signifies Ventura County's biggest transaction of the year. Per unit, it ranks above the county's average per unit sales price for the last 12 months of $329,000.
Joe Leon, Michael Thagard, Jim Fisher and Mike Smith of Berkadia represented the seller, Milwaukee-based Northwestern Mutual — which had acquired the property in 2012 — while the undisclosed buyer represented itself in the transaction.
Located at 2060 Zocolo St., the apartment complex, which was completed in 2013, covers 431,054 square feet and stands three stories tall.
In a statement, Fisher said that it took more than 35 home tours and 20 written offers from qualified buyers before the transaction drew to an April 28 close.
According to CoStar, Ventura County's biggest transaction was the $164-million purchase of 500 units of Avalon Simi Valley, located at 1317-1691 E. Jefferson Way. Barclays had purchased the Simi Valley compound in May 2007 from developer Archstone, as part of a 164-property nationwide portfolio purchase.
More recently, comparable transactions inside the county include a November 2019 purchase of the 255-unit Sofi Ventura on 6250 Telegraph Road in Ventura for $72.5 million, or 284,313 per unit; and the July 2019 sale of IMT Wood Ranch at 643 Country Club Drive in Simi Valley for $76 million, or $331,877.