Two-Property North Hills Retail Portfolio Sells for $6.3 Million
Thursday, May 14, 2020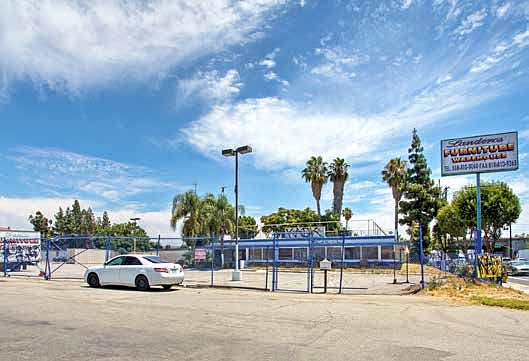 A retail portfolio of two adjacent parcels totaling 52,260 square feet of land and two buildings has traded hands in North Hills for $6.3 million.
The combined properties at 15701 Roscoe Blvd. and 15725 Roscoe Blvd. have 7,835 square feet of buildings. The property's zoning classification is [Q] C2-1VL.
At 15701 Roscoe Blvd., an 18,000-square-foot building, which was completed in 1978, is on a .85-acre lot. At 15725 Roscoe Blvd., a 2270-square-foot building sits on a .35-acre lot.
CoStar Group identifies Joyce Leahy Alyn of Encino as the seller of the twin properties.
The Encino-based Marcus & Millichap team of Brandon Michaels, senior managing director of investments; Steven Schechter, first vice president of investments; and Sean Brandt, associate, held the exclusive listing to market the property on behalf of the seller. Michaels, Schechter and Brandt also represented the buyer, a partnership.
"The sales price represents a market-leading price per square foot of $798 for the existing structures and $120 per square foot for the commercial-zoned land," said Michaels in a statement. "The Q condition restricts residential development."
Comparable recent deals in the area include the March sale of 17011 Lassen St., a 3,000-square-foot retail structure that went for $1.8 million, or $600 per square foot; and the April sale of 17707 Sherman Way, a gas station that sold for $6.5 million.